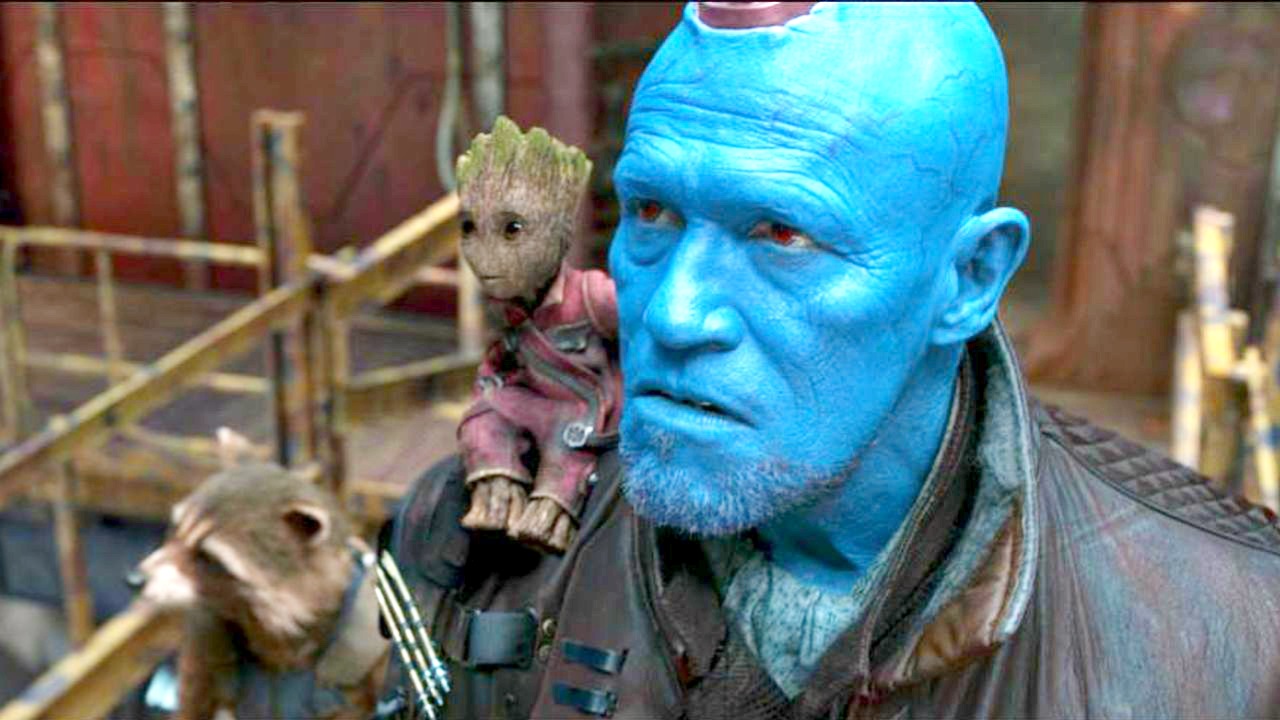 Yondu played by Michael Rooker in the Marvel Cinematic Universe is all set to return in the upcoming 'Guardians of the Galaxy Vol. 3,' which is currently filming in Atlanta, Georgia. Even though Yondu is already dead in the MCU.

James Gunn with his wife posted a picture with Michael Rooker along with other crew members, having dinner together in Atlanta. Rooker may not have some other business in the town or with James Gunn as it is likely that he was filming a short cameo in the film or the GOTG holiday special. Michael Rooker is a good friend of Gunn, and after GOTG Vol. 2, both worked on DC's The Suicide Squad.

In GOTG Vol.2, Yondu sacrificed his life while saving Peter Quill. Wearing a flight suit Yondu rescued Quill from the destruction of Ego planet and flew him to safety. Unfortunately, there was only one space suit left so Yondu gave it to Quill and saved his life, sacrificing his own. He told Quill that Ego may have been his biological father, but he was not his daddy. "He may have been your father, boy, but he wasn't your daddy. I'm sorry, I didn't do none of it right. I'm damn lucky you're my boy," said Yondu before his death.

Previously, Gunn confirmed that Yondu will stay dead and his sacrifice won't be depreciated. "As I've said many times before, as long as I'm a part of the Guardians, Yondu is dead, 100%, forever, no magic resurrections, Any other way would be belittling his sacrifice and what his story means to so many people," said Gunn.

So, as speculated by many, Yondu is likely to appear in the flashbacks as he will not be resurrected. However, Yondu can appear as a regular in the holiday special, if it is set in the past when Yondu was alive. Holiday Special is filming together with GOTG Vol. 3 in Atlanta.

Also, James Gunn has already confirmed that 'Guardians of the Galaxy Vol. 3' will be the final movie in the GOTG series, and it will also mark the end of this colorful but weird team of the Guardians. "I just want to be true to the characters, the story and give people the wrap-up that they deserve for the story. That's always a little bit scary; I'm doing my best," said Gunn in an interview.

The film will see the return of Chris Pratt, Zoe Saldana, Dave Bautista, Vin Diesel, Bradley Cooper, Karen Gillan, Pom Klementieff, and Sean Gunn in their respective roles. 'Guardians of the Galaxy Vol. 3' will also see a new character in Adam Warlock played by Will Poulter. As part of MCU Phase 4, the film will release on May 5, 2023.