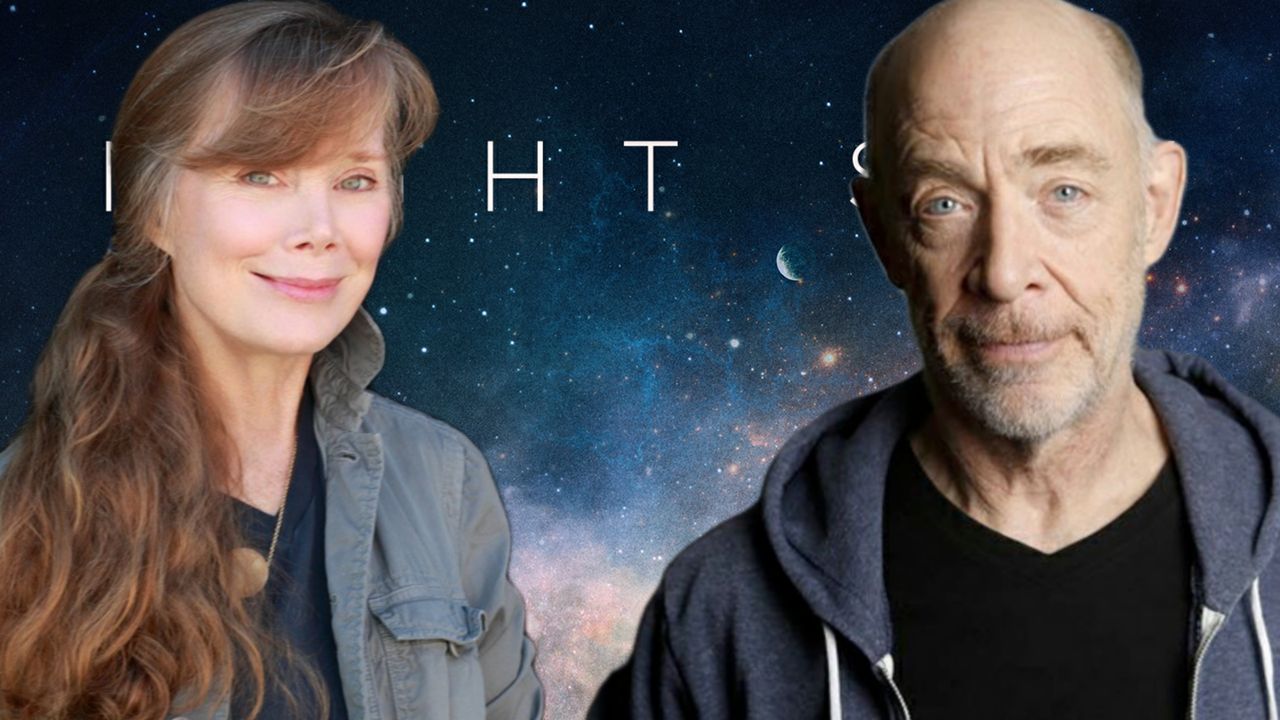 Amazon and Legendary have confirmed the release date for their upcoming sci-fi series, Night Sky, which was previously titled Lightyears. Starring J.K. Simmons and Sissy Spacek in the leading role, Night Sky will release on May 20 on Prime Video worldwide.

Night Sky is part of Amazon's original programming, so, it will be available for all Amazon Prime subscribers for free. All the eight episodes of the first season of Night Sky will be available to watch on May 20.

"Night Sky" follows Franklin and Irene York, a married couple who discover a chamber buried in their backyard years ago that leads unexpectedly to a strange and deserted planet. Since then, they've carefully protected their secret, but when an impenetrable young man, Jude, enters their lives, the Yorks' peaceful existence is suddenly upended... and the strange chamber they believed they knew so well turns out to be far more than they could have envisioned.

J.K. Simmons plays Franklin York, a former woodworker, opposite Sissy Spacek who is playing Irene York, an English teacher and Franklin's wife for over 50 years. The series also stars Adam Bartley as Byron, Chai Hansen as Jude, Julieta Zylberberg as Stella, Rocío Hernández as Toni, Kiah McKirnan as Denise, Stephen Louis Grush as Nick, Beth Lacke as Chandra, and Cass Buggé as Jeanine.

Here is the poster revealed by Prime Video and Legendary:

Below is the character description of the supporting cast:

Hansen is playing Jude, a charming and enigmatic young man who abruptly enters the Yorks' lives, and quickly develops a close bond with Irene.

Zylberberg portrays Stella, a single mother living in an Argentinian village, trying to raise her teenage daughter, but also burdened by a dark family secret.

Hernández is playing Toni, Stella's daughter, a shy teenager who wants more from life, starts to resent her protective mother.

McKirnan is Denise, granddaughter of the Yorks', a graduate student tormented by the loss of her father who seeks validation in both overachieving and looking after her grandparents' needs.

Bartley is playing Byron, Yorks' neighbor, a local gossiper convinced the Yorks are up to something nefarious and is determined to prove he's right.

Filming on the series took place between June and October 2021 in Chicago, Illinois. Night Sky is one of the most anticipated Sci-Fi Series coming out in 2022-23 on our list.

Holden Miller has penned the script and "The Son" writer and "Into the Badlands" producer Daniel C. Connolly is the showrunner. Argentinian director Juan José Campanella who is best known for directing Oscar winner "The Secret In Their Eyes" and multiple episodes of AMC's "Halt And Catch Fire" have directed the first two episodes.

Connolly also serves as an executive producer, with Miller writing and co-exec producing. Mosaic's Jimmy Miller and Sam Hansen are also serving as executive producers along with Emmy and BAFTA Award-winner Philip Martin.