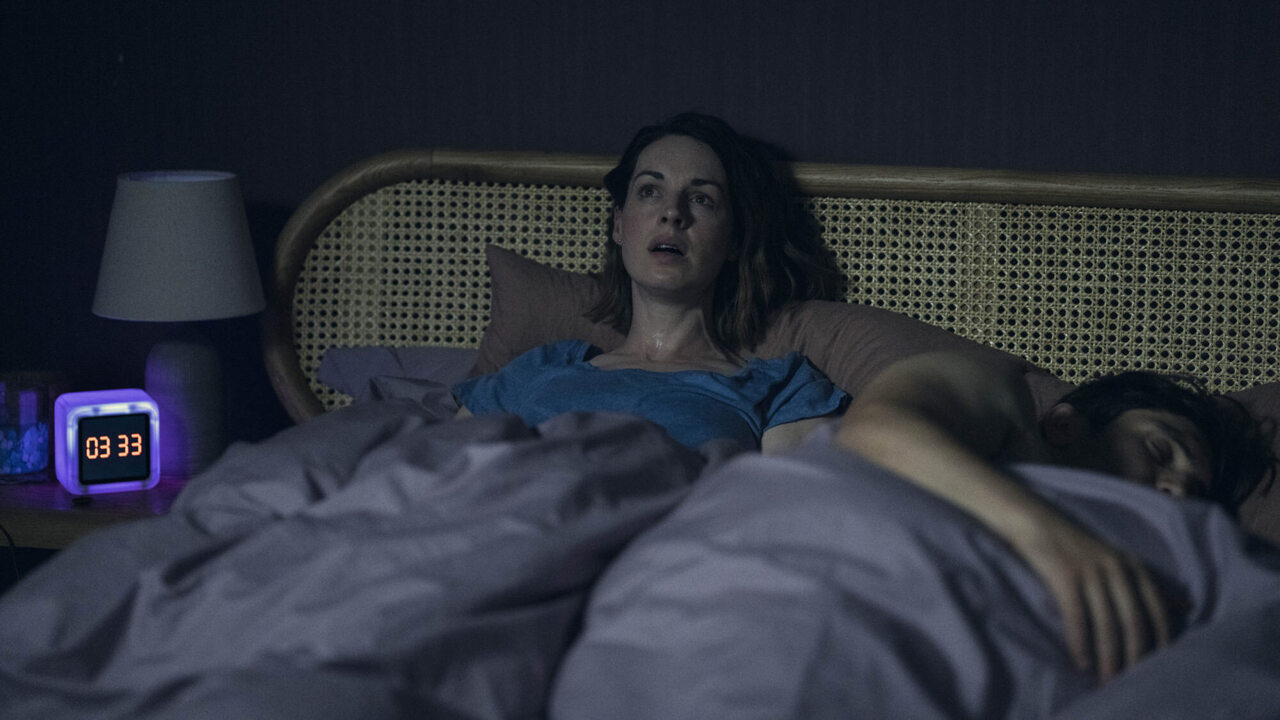 The mind-bending sci-fi thriller from Amazon is all set to return for Season 2 production after impressing the viewers in its debut season. Wait, has that already happened? Maybe, but after getting renewed for two more seasons, the mystery-thriller The Devil's Hour is entering into pre-production after the holidays.

The Devil's Hour Season 2 is currently expected to begin filming on February 21, 2023, in London, UK. The filming will take around five months to wrap up by the end of June 2023. Even if the show could be ready in 2023, The Devil's Hour Season 2 will likely release sometime in the Summer or Fall of 2024 on Prime Video. Although the show has been renewed for two more seasons, there is no confirmation that Season 3 will be filming back to back after Season 2.

In Season 2, Jessica Raine and Peter Capaldi will be reprising their roles as Gideon and Lucy Chambers, alongside Nikesh Patel, Phil Dunster, Meera Syal, Benjamin Chivers, and new characters.

The second season of Amazon Original will continue the story of Lucy Chambers (Jessica Raine), a woman caught up in the hunt for serial killer Gideon (Peter Capaldi) in ways she never imagined. Gideon's true intentions are revealed in Season 2, as he attempts to enlist Lucy in his mission to stop an elusive force of evil. Expect nothing but the unexpected from this sequel and prequel to the first chapter.

Currently streaming on Prime Video, the first season of the show has a 100% critic score on Rotten Tomatoes. As per our analysis, The Devil's Hour also asks you to be patient and wait for the surprising part to arrive at its own pace, it begins like a horror but ends up rewarding the audience by becoming one of the best mystery sci-fi.

The Devil's Hour Season 1 was released globally on October 28, 2022. The series is produced by Hartswood Films, penned by Tom Moran, and executive produced by Steven Moffat, Moran, and Sue Vertue.

The series tells the story of Lucy, played by Jessica Raine, who is woken up every night at 3.33 a.m., the devil's hour. Her son, who is eight years old, is withdrawn and emotionless. Her mother addresses empty chairs. Her home is haunted by the echoes of a life she does not live. When Lucy's name is inexplicably linked to a string of brutal murders in the area, the answers she has been seeking for years will finally become clear. Peter Capaldi plays a reclusive nomad obsessed with murder. He becomes the primary target of a police manhunt led by Nikesh Patel's compassionate detective Ravi Dhillon.